Machines
we Routinely Work on
Bindery
Equipment
We have extensive experience in working with bindery machinery from blade changes to rebuilding folders to overhauling perfect binder glue pots.
Electrical, PLCs, Electronics, Drives
Fiber Optics
We have a certified Electronic and Electro-Mechanical Technician on staff who also has training in PLC programming and drives. We are also equipped to test and repair Fiber Optics.
Letter Press
Laminating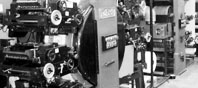 We do extensive repairs on cylinder presses. We have removed and machined cylinder press beds, built up and re-machined gear racks, and dealt with basically any problem which can arise on Letter Press machines. Some of our clients also have laminating machines from the table top variety right through to 40" two sided laminators.
Machinery
Moving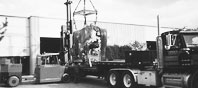 We dismantle, prepare and reinstall printing equipment. We have moved web presses, sheet-fed machines up to 6 colour, as well as cutters and bindery equipment.
Offset, Web
Silkscreen Presses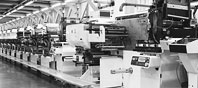 We have experience on virtually every press made from gripper settings to curing printing problems to removing cylinders.
Machine Shop
Welding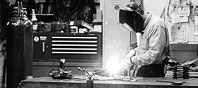 We have licensed machinists on staff. We have a well-equipped machine shop. We repair and make a variety of parts including occasional gear cutting. We also have welding equipment on site. We commonly weld steel and stainless, large iron castings and aluminum. We also have metalizing equipment.